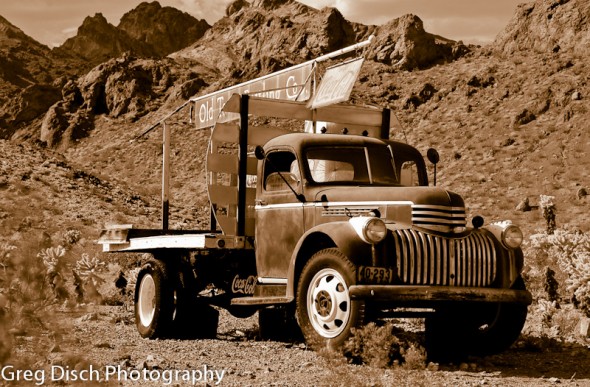 Nelson Nevada, Ghost Town
Nelson Nevada, about 25 miles southwest of  Las Vegas was once an active mining area which produced millions of dollars in gold, silver, copper and lead.  Over the last decade owners of the mine have restored a number of buildings and created a museum to the area and the Techatticup Mine. There are several buildings, old vehicles, and just about anything else, just lying around that they have collected.
All of the photos in this post have been converted to black and white, or actually sepia tone because I felt the effect fit the subject very well.
I will be doing a Photographic Destinations post in the near future and will show the color photos in that post.