Route 66 Photo Gallery
This will be an ongoing project, which will become a state by state, and town by town photo guide to Route 66.  I will be starting with Oklahoma adding one town at a time.
All images are available for sale as prints or for commercial use.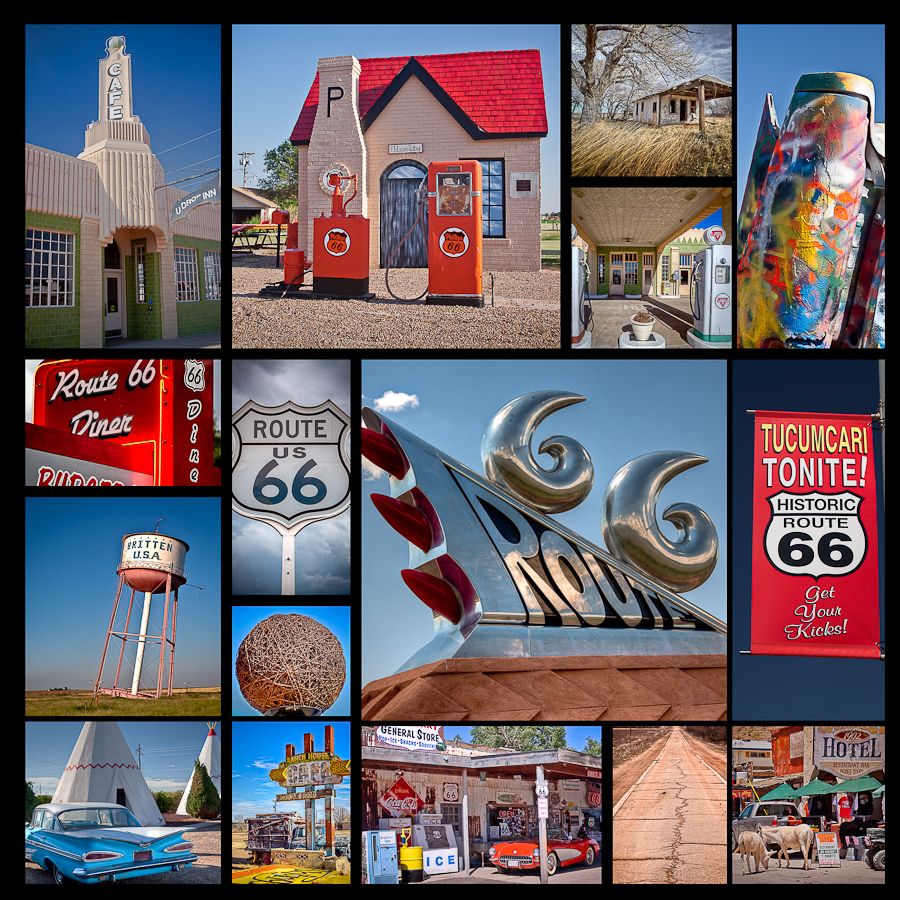 Interactive Google Map
Use the map  + – controls to zoom in and out, use the Map drop-down to change to "Map", "Satellite", "Hybrid", or "Terrain" views.  Drag the little man icon from the upper left corner to a map location for street level view. Click on a pushpin for more information about the Photographic Destination, then click on the title to go to the location page.
Route 66 Galleries by Location

Illinois Route 66 Images

Missouri Route 66 Images

Kansas Route 66 Images
Kansas Images by Town

Oklahoma Images by Town

Texas Route 66 Images

New Mexico Route 66 Images

Arizona Route 66 Images

California Route 66 Images