Welcome to Greg Disch Photography
Wonderful images of this great United States, our natural world, scenic locations, our public lands, outdoor recreation, and other subjects fill these pages. Please take your time and enjoy your visit. I am truely interested in your comments about my work and my site.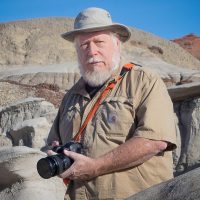 Greg Disch is a freelance photographer located in Arkansas. Greg specializes in nature, scenic, wildlife, and other outdoor subjects in Arkansas and other areas of the country.  Most of the images on this site are available for sale as prints, personal use, or rights managed stock photos.
Workshops and Classes
Complete photography workshop information, including schedules, and individual outlines are found within the Workshops section.
Greg offers both classroom instruction and in the field hands on photographic workshops. Classroom sessions are normally held in Fort Smith Arkansas, but arrangements can be made to bring a class to your group.
All classes and workshops have small class sizes designed to provide an optimum student to instructor ratio, where you can get the personal attention you need.
My workshops and classes are designed around the students needs, with a hands on approach.I provide a photography workshop, not just a photo tour, my goal is provide you with as much personal hands on assistance as possible. I will check with each participant to see how you are doing and if you need help, if you wish for assistance let me know, if not just let me know, and you will be free to shoot on your own. I am more than willing to look through your viewfinder or at your LCD to check your images and offer constructive critique.
Photographic Destinations

I will be posting an ongoing project I call"Photographic Destinations".
Great Places for Great Photos
Let me help you to find a great location  for your next photography adventure.  I will list many lesser known destinations, as well as the famous "Icon Locations" for photography.  I will provide photos (Lots of Photos), location information,  consisting of what there is to photograph as well as other information about the destination.  I will give costs, maps, directions, contact information, and other essential information for a successful photo trip.  I will only post for locations that I have personally photographed to insure a quality guide to great locations for photography.
If you know of great places that are not posted, please send me the details, I may just decide that is a place I need to go!
Stock Photo Galleries
Search from thousands of images in my online galleries   I am excited to be able to offer my images available for browsing or purchase.
Create and Save Personal Lightboxes
Purchase Licensing Rights
Download High Resolution Files
Download Personal Use Files
Order Prints