My son just got married in Salt Lake City, Utah and my youngest son and I drove to the wedding and did a considerable amount of sightseeing and photography along the way.  One of the things we came upon was solor community in northern New Mexico.  These homes are apparently totally self sufficent and made of recycled or scrap material.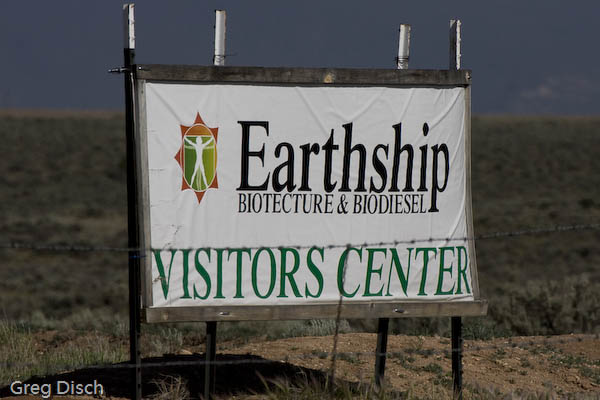 Earthship n. 1. passive solar home made of natural and recycled materials 2. thermal mass construction for temperature stabilization. 3. renewable energy & integrated water systems make the Earthship an off-grid home with little to no utility bills.
Biotecture n. 1. the profession of designing buildings and environments with consideration for their sustainability. 2. A combination of biology and architecture.