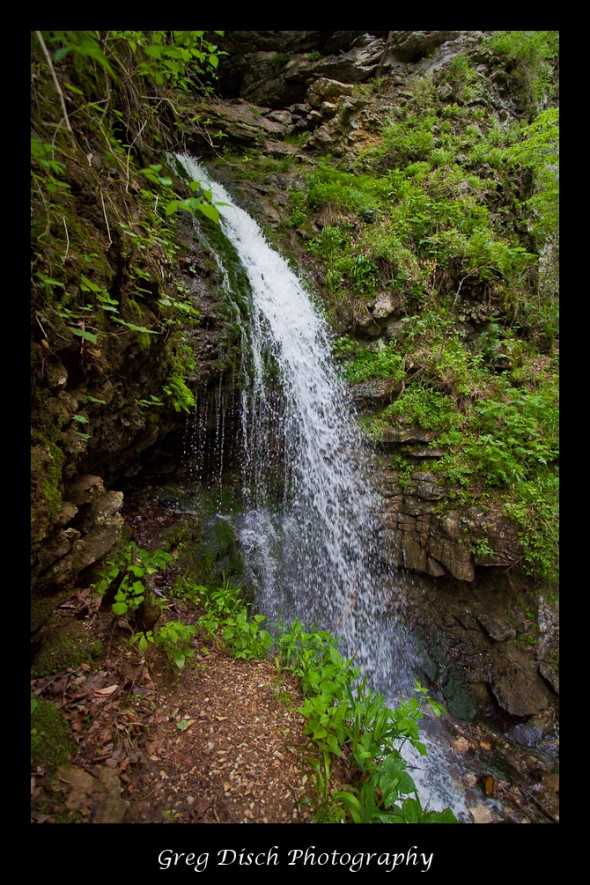 Lost Valley – Eden Falls – Buffalo National River

Lost Valley – Eden Falls

 

Description:

Lost Valley has a lot to see along the 2-2.5 mile trail along Clark Creek.These include, Eden Falls, Eden Falls cave, Cobb Cave, and the Natural Bridge with a waterfall coming out from under it.  There is even an underground waterfall about 200′ deep into Eden Falls Cave. Eden Falls is broken up into several different falls, all of which cannot be seen at the same time.

Cost:

There are no fee's for day use of the area, camping is no loner permitted.
Best Time to Visit:
There are great photo opportunities nearly anytime, but the premier attraction is Eden Falls and only flows good during wet periods.  Typically in the spring and in the winter.
Where it is:
Lost Valley is located in the Buffalo National River near Jasper Arkansas.
Directions:
From I-40 exit 81 at Russellville, take the AR Hwy-7 and head north on 7 to Jasper and the junction of Hwy-74. Turn left (west) and follow 74 to Ponca. At Ponca, turn left on Hwy-43. The Lost Valley Campground will be on your right between Ponca and Boxley. (about a 2½ hour drive from I-40)From I-40 exit  at Clarksville, take nAR-21 north through Salus toward Ponca. About 4 miles before you reach Ponca is the intersection of AR-43 (AR-21 veers left to Kinston here). Continue on AR-43 and the campground is about two more miles on your left. (about a 2 hour drive from I-40)From Harrison, head south on AR-7 to the junction of Arkansas Hwy-43 (W Wilson Ave). Ar-7 veers left here, drive straight through to get on AR-43. Follow 43, through Compton and Ponca, to Lost Valley Campground on your right (about a 1 hour drive from Harrison).
Map:
Links:
National Park Service Buffalo River AETN Video from Exploring Arkansas
GPS
N 36.01035 and W -93.37435
Contact:

Buffalo National River, NPS
402 N Walnut, Suite 136
Harrison, AR 72601
870-439-2502

Facilities:
Flush toilets, picnic tables and fire grates. (Open year-round).
Tips for the Photographer

Equipment:
A tripod, an assortment of lenses for closeup and macro to wide angle to take in the large bluff areas and Cobb Cave.
What to Photograph:
Eden Falls is the primary subject, however there are many other possibilities including wildflowers and insects macro and in the fall great color.
Photography Tips:
For photographing the waterfall you will need  a tripod and want to expose for 1/8 to 1 second or more to get the smooth silky look popular in waterfall photos.  Try to shoot on an overcast day, on a bright sunny day the mixture of bright sunlight and deep shade are very difficult to photograph.
Links:
How to Shoot Waterfalls